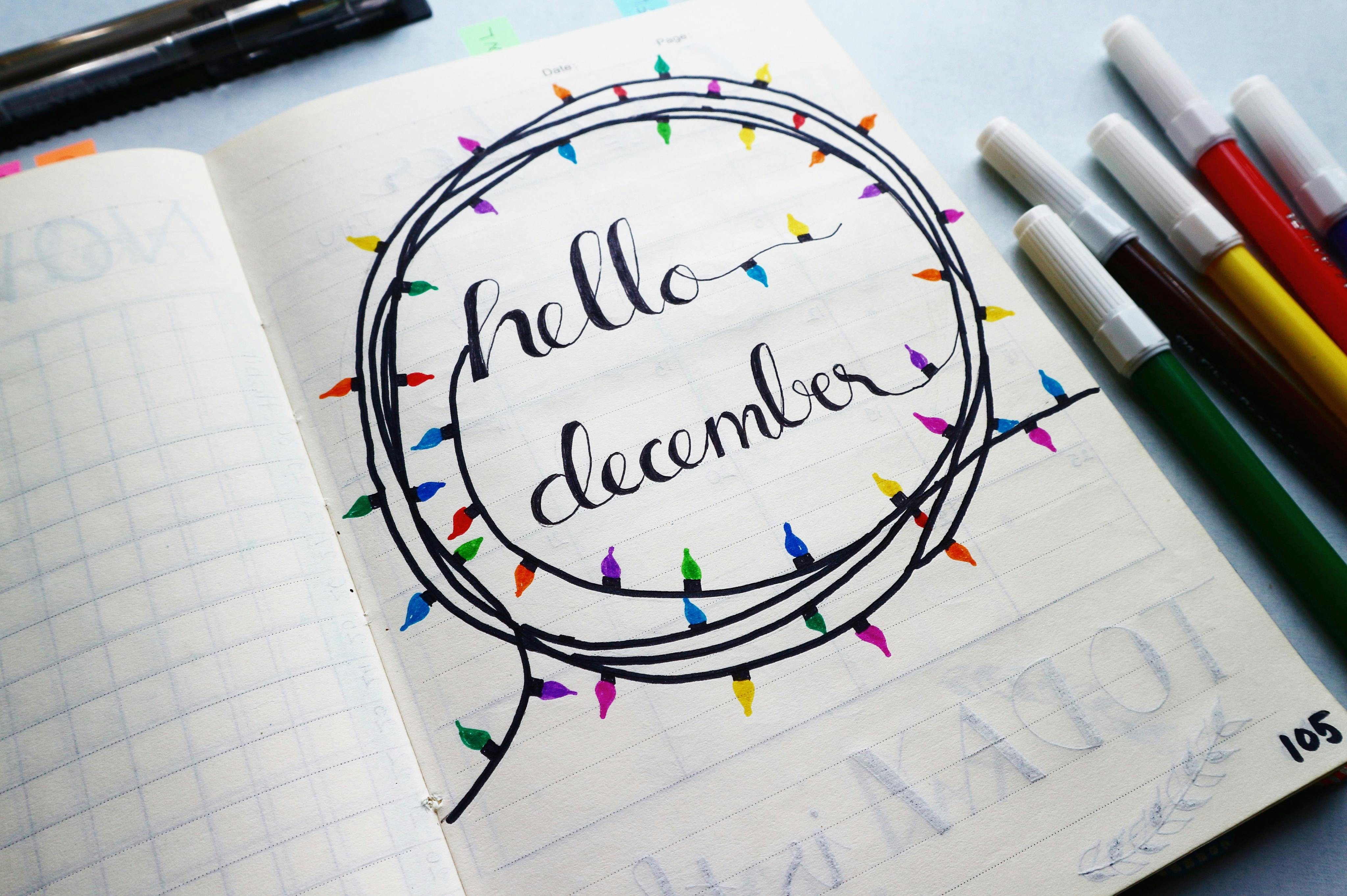 December 1st was the day that my whole outlook on life was going to shift and things were going to feel instantly better than they did at the end of November. Pushing the reset button can be super healthy and refreshing, and here in the first few days of December, I hope that you're finding ways to get excited about the holidays, spread cheer, and, at least survive if not, push through the cold and snow to go about your merry-making. If you need a little boost, fret not. Here are seven things to kick-start your month and help your relax, reset, or restart.
As previewed in November's beginning of the year post, we launched our third AirBnb rental in Rochester, MN just in time for the holiday travel rush. The plan was to make December the first month of rentals, but we literally had someone book before Josh even had all the photos uploaded onto the website and come to stay on the same day they were hooking up the internet. If you're coming through Rochester, come check us out. Our listings are Cascade Creek Guest House, Rhythm and Snooze, and the newest one, The Little House. I promise, mostly, that you won't end of in a future blog post. Unless you do something weird, like complain about the toilet paper or move every pillow in the house around! 
2018 might, in many ways, be categorized as the year of women breaking barriers and standing up for themselves, their values, and their dreams. This was on display once again as Dominique Crenn just became the first American woman to be awarded three Michilin Stars for her San Fransisco based restaurant Atelier Crenn. Michilin Stars have long been a gold standard of high quality and ground breaking cuisine, and the fact that it's take so long for an American woman to win one is probably more a reflection of our culture than of American women's abilities to cook. A further interesting tidbit from the article, with Crenn's win, San Fransisco now has eight restaurants with a three star rating. This trails only Tokyo and Paris as major metorpolitan areas with the most three star restaurants. New York City, long considered an American food hot spot, currently has five three star restaurants. Time for a foodie road trip to the Bay Area!
Last Friday's post included a reference to the infographic I'd been sent about Christmas cookie and wine pairings. Clearly that was going to be a thing for the start of December!
Recently on Pinterest a 31 day mental wellness "challenge" was recommended. In the interest of my December reset, and the idea that it would make an interesting blog post to go through the 31 days and then see if I felt somehow more enlightened about myself or the world, I decided to dedicate my December to the ideas in the challenge. So far I've identified one thing that I'm going to add to my daily routine to improve my mental health, and created a chill and relaxing playlist. Next I'll journal about mental wellness support I believe I could be reaching out for and begin setting daily intentions. Follow the above link if you want to join in on the 31 day challenge, or if you're just curious on some ways to be more aware about your mental wellness. We could all use a little more self love time during the holidays!
As a bonus thing, who needs the Christmas log video when you can have snowing Hogwarts with real snow sound effects and music!? Enjoy!
Cheers!