I've harped a lot this summer on the the crazy reviews we get from guests in our Airbnbs. We generally like the people who stay with us, but they can have some strange requests and demands, and can get fixated on some strange things. If you don't know what I'm talking about, check back to this post or this one. There are, however, plenty of good reviews that rave about things in the apartments and houses. And we have plenty of return guests that repeatedly pick out the same things they love that keep them booking again and again.
Consequently, some of the things people rave about are simple things that they could enjoy year round at home. We're not upset that they are a novelty at our place, but there's no real reason they have to be, because they're readily available and affordable. So if you want to take a little bit of the feel of vacation with you, here are three things that our guests rave about in the reviews that you can have at home this summer.
The Linens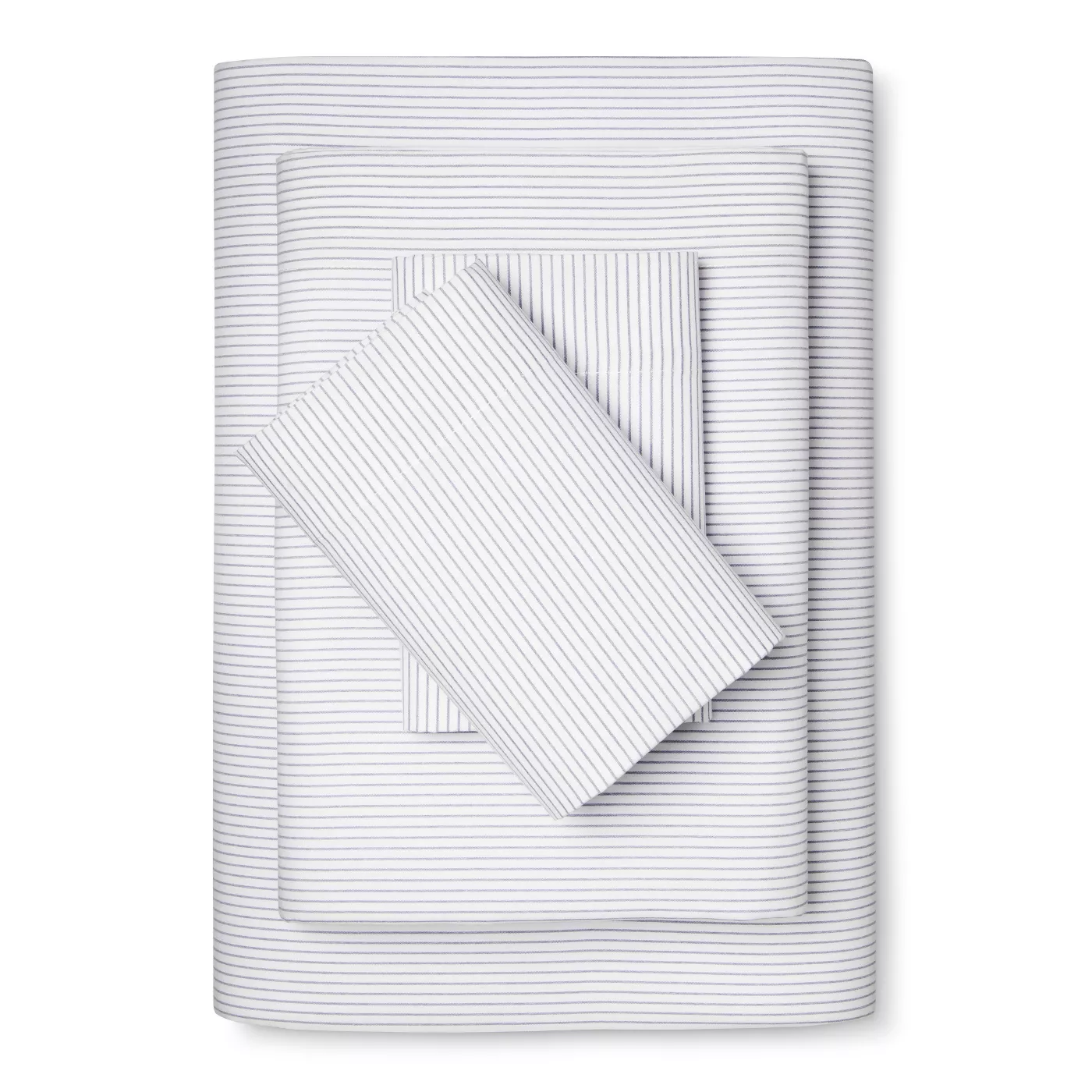 When we opened The Vibe this summer, the very first review commented on the quality of the linens. Whether that planted the seed in the next guest's head, or they would have commented on the sheets on their own accord, we'll probably never know. Nevertheless, almost 2/3 of our reviews now comment on how much they love the linens. The funny thing is, we use the exact same sheets in all of our rental units, so they're not even new. Maybe it's that "washed 50 times" comfiness, but the sheets have started to become one of the more commented features now in all our places. And when we rotate brand new sheets into the rotation, "high quality, super soft linens" still shows up as a top feature in our places.
I'd love to say that we invested in super high quality, high thread count, expensive sheets, but I'm also kind of glad to say we didn't have to because the sheets that everyone is raving about, are a generic Target set for $18.99! Target's Room Essential, Microfiber Sheet Sets are super soft, wear well, and come in a bunch of cool and funky patterns. We have the Nighttime Blue stripe for all our places because they're bleach friendly…a must for all our rental bedding. We don't do anything special when we wash them. Just detergent, bleach, cold water, and then high heat and a dryer sheet in the dryer. For whatever reason, it's an awesome bedding perfect combination!
The Popcorn
We welcome our guests with a small "basket" of snacks for their stay. This includes a bottle of Gatorade, an Izzy juice, some Nature Valley granola bars, Goldfish crackers, and a package of microwave popcorn. Many of the snacks get eaten or taken, so we're pretty sure it's a good mix of treats, but the one that gets commented on, is the popcorn!
Like the sheets, the popcorn is nothing super special. In fact we buy it in bulk at Costco. If you're not a Costco member, no worries. It's also available on Amazon. The Kirkland Signature microwave popcorn, movie theater butter of course, is light, buttery, salty, and perfectly pops just about every time. Knock on wood, but I don't think we've ever had to get that burned popcorn smell out of a rental. You can get a big box of 44 packages for just $24!
The Coffee
Admittedly, the bulk of the coffee in the rentals is a giant drum of Folgers Original, and while nobody has complained about it, it's probably not rave worthy either. However, when we introduced the welcome basket to the apartments, they each included a bag of Peace Coffee Twin Cities Blend. Peace Coffee is 100% fair trade, organic, locally roasted coffee available in 17 varieties. We offer the Twin Cities blend as a fun "local" option, but as all the coffees are roasted and distributed from Minneapolis, they really all have a local, Minnesota, feel.
You can find Peace Coffee pretty widely distributed around the midwest, but for those who may not be local, they also offer a subscription service through their website that will have the flavors of Minneapolis on your doorstep wherever you call home!
Cheers!