Almost three years ago now, I found myself chaperoning the high school prom with my husband and two other couples, and the conversation turned to documentaries. Josh and I love a good documentary, in fact, I'm currently working on another post about some of the best, new documentary films we've enjoyed thus far in 2020.
But I digress…
In that conversation three years ago, the documentary Somm, the behind the scenes look at young sommeliers training for the master sommelier exam, came up. And somewhere over the course of the evening, we decided that we should hold our own blind wine tastings like the winos on the movie. And since that day, we've hosted and attended dozens of iterations of blind wine tasting dinners to that end.
Those dinners have taken a lot of different forms. We started by tasting wines completely blind. Every couple brought a secret bottle. We poured them into identical decanters. We attempted to discern which varietals were brought…without any kind of clues or other formal training.
Our track record for correctly identified varieties wasn't very good.
Then we did some specific type studies: Zinfandel night…Chardonnay night…Cabernet night. This helped us hone in on some of the characteristics of certain varieties. We generally shared the labels and tasting notes, and then tried to match up which label went with which glass.
The we did some regional studies: Wines of Oregon…Regions of Chile…New Zealand Sauvignon Blancs. We might compare regions to each other, or we might compare different vintages in the same region.
Very recently, I began reading "The Windows of the Word Wine Course," a book I found in a clearance bin for $1! In the opening section of the book, the author discusses blind tastings and how to structure them to best facilitate a better, more complete understanding of wine complexities. He recommended starting with whites, and he recommended blind tasting a Chardonnay, a Sauvignon blanc, and a Riesling, and separating those three from each other first.
Naturally, I immediately went back to our wine group and suggested that we go back to our original format, and that we start with these three varieties. At first, we all felt over confident. Surely three years into our wine escapades we can sort out three very different styles of wine like Chardonnay, Sauvignon Blanc, and Riesling! But after a brief moment, we all agreed that it would be a good test to see how much our wine discussion were based on bluster, and how much we were actually beginning to retain.
Chardonnay, Sauvignon Blanc, and Riesling are good places to start analyzing because they are "classic wines." Classic wines typify a style or region, meaning they are produced with seeming perfect consistency that the quality of the wine is standardized. Wine professionals, thus, often use classic wines for teaching about wine because the results can be replicated over and over and over.
When you taste class wines, therefore, you can begin to memorize traits that will be consistent across all offerings in that varietal. That's how sommeliers train for and pass blind tasting exams.
Of course, the full offering of wine goes far beyond just those labeled as "classic." In fact, something as well known and recognized as Champagne doesn't even make the classic wine list! So sommeliers have a lot more work cut out for them!
But for those of us just trying to hack it at our own kitchen tables, the classics are a good place to start, and in our classical comparison of Chardonnay, Sauvignon Blanc, and Riesling, we'll be looking for the following noteworthy characteristics. Graphics credited to Wine Folly.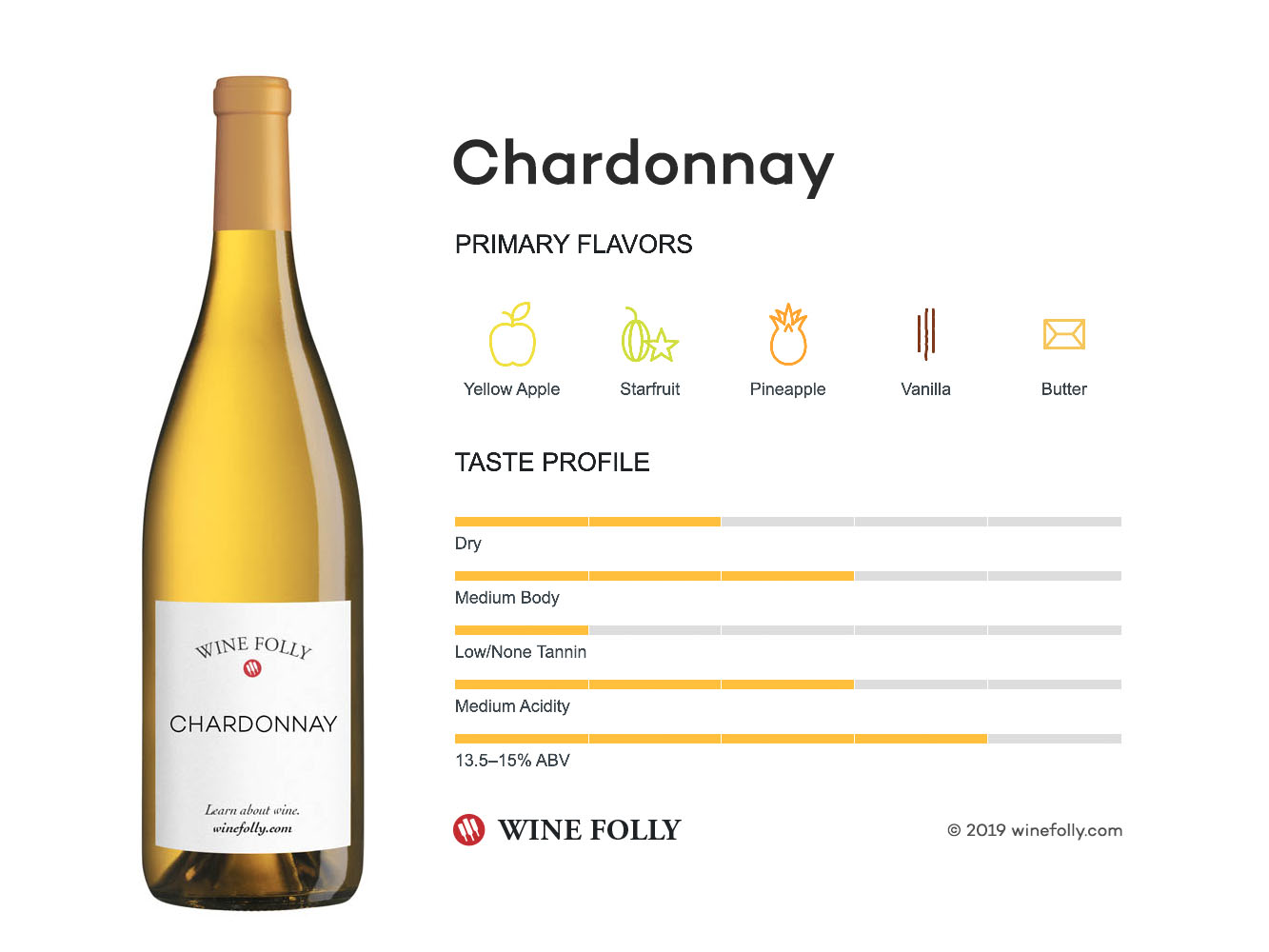 Cheers!