Shout out to my sister-in-law who text messaged me this week for wine recommendations before she sent my brother-in-law to the liquor store to stock up before the shelter in place order went into effect! They are sheltering the right way!
This week in Minnesota, like many places in the world, things escalated in the pandemic, with our very own shelter in place order going into effect tonight at 11:59 until April 10th. Schools, bars, and restaurants will continue to be closed for everything but takeout/delivery until May 4th. And thus, the self isolation and social distancing continues.
Consequently, I think the liquor business is booming in the time of the quarantine. I've read numerous articles about bars in states that have relaxed their liquor laws to allow bars to deliver booze as part of "food delivery." Some restaurants have gone to selling "cocktail kits" with all the mixer ingredients, to which you add a shot from your own liquor cabinet. And wine, well I get almost daily email reminders from some of my favorite wineries reminding me that they will ship wine right to my door.
I recently pointed out to Josh that if we wouldn't have had drinks with dinner every night pre-shelter in place, we probably shouldn't do it during shelter in place.
He agreed…as we both sipped our wine!
But back to my sister-in-law. She texted looking for "white" and "sweeter" wines, which tend to get a little lost in my recommendations that tend to lean towards full bodied reds. So this week, I'm getting a couple excellent whites back to the top of the list for those of you who prefer something on that end of the spectrum!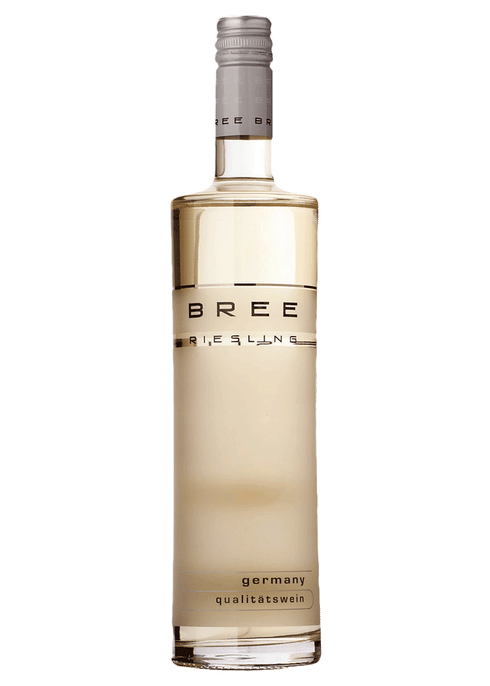 First up is Bree Riesling which looks more like a bottle of liquor than a bottle of wine. Light and crisp flavors of green apple and lime dominate the palette, though the wine is not particularly tart or acidic. It's sweet, but not overly sweet, and is very refreshing when well chilled. I'd say it's a great patio wine, and if you're in a location warm enough for patio sitting, you should definitely get the fresh air! It's good for your mental health, and it's COVID-19 free!
One of the wine makers recommended pairings is actually Asian food, and if you're brave enough to venture out for take out, you can probably still pick up Chinese somewhere around town. At $11, the price is right to stock up a few bottles for the long haul.

Next up, another Riesling, Clear Night Riesling.  From the same region as Bree Riesling, Clear Night featured many of the same fruit notes, and is again balanced by a slight crispness that is neither too sweet nor too dry, though of the two, this one is slightly sweeter than the Bree. This may be the "juicy notes of pear" referred to in the official tasting notes.
Take out options aside, food pairings, at this points, are whatever you have in your social distancing stock. The grocery stores have plenty of food, but their not fun places to be right now. We went yesterday for produce and coffee, and I just wanted to yell at everyone "SIX FEET APART PEOPLE!" Not everyone understands personal space! Fortunately, this wine is very versatile, so dig through that cupboard, make yourself a responsibly self isolated meal, and enjoy!
Cheers!