Wine is a decent gift to give while living in shelter-in-place. You can still get to the store and buy it. It's easy to wipe down the bottle and make sure it's safe to gift. And it's small enough to inconspicuously leave on someone's front porch so as to adhere to social distancing practices.
Plus, we could all use another bottle of wine right now!
There are two ways that I gift wine…ok, if I'm being honest three.
Way 1: Knowing the preferences of the gift recipient and having the appropriate time to research, and/or having experienced a wine that matches said preferences, I select a specific bottle that I know the giftee will enjoy.
Way 2: Without a lot of knowledge about wine preferences, I seek out a clever selection based on label design and or name that fits the gift recipient. For example: Middle Sister wine for my sister…the middle of three kids. Or the numerous bottles of Josh wine that Josh has received for Christmas and his birthday. Or the bottle of Director's Cut I got after I finished directing the high school musical.
Way 3: Admittedly the third way is to grab something on the fly as we're running late to an event either picking something that you know the gift recipient already loves or a total wild card that may or may not be any good. Funny labels or awesome clearance deals usually get preference here!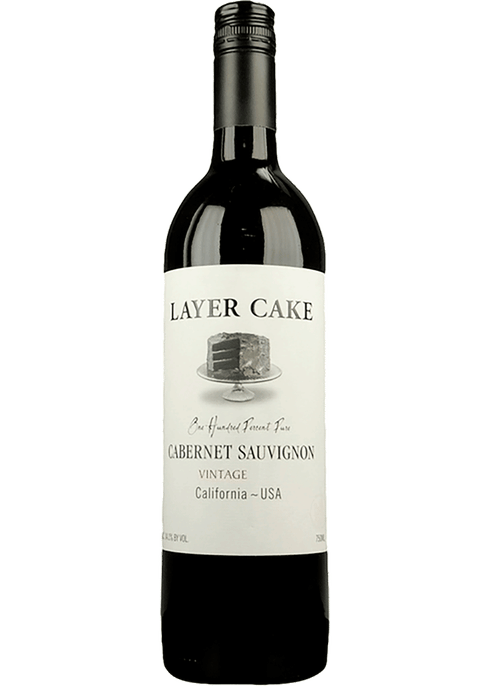 If you're looking for a practical, giftable wine this pandemic season, try Layer Cake Cabernet Sauvignon!
Layer Cake is a classic cabernet sauvignon with all the fruitiness and structure you'd expect. Dark fruits like plum and blackberry dominate the aroma and flavor on the palette, which has a nice fullness and right out of the bottle even before decanting.
According to their website, the goal of Layer Cake Wines is to create wine that tastes like $50 a bottle at a $20 price point. To accomplish this feat, Layer Cake is a Cabernet Sauvignon created from a blend of cabernet grapes harvested around the Napa Valley region. Grapes are selected from different wineries for every year, in an effort to create complexity and character in each vintage, and allowing for the best possible results based on growth and quality of fruit harvested.
Oak and an earthy finish round out the full body of the wine. It has a long finish, giving way to a bitterness that's not wholly unpleasant, but similar to a black coffee or dark chocolate. We paired this wine with ice cream which was decadent, but also delicious. I'm not sure that's the ideal pairing, as I imagine ribs, tenderloin, or grilled anything would be more natural fits. However, this wine could also stand alone as a nightcap, desert, or just as an end of another day working remotely five o'clock kick back.
Cheers!