For the first time in a very long while, I'm not calling this week's recommendations quarantWINEs because Minnesota has eased our stay at home restrictions to "stay safe" restrictions. And with that easing of the rules, we met with a few friends out on our patio Memorial Day weekend to celebrate the unofficial start of summer and the official start of seeing people again!
Our two pandemic wine shipments left us with a bunch of new, potentially interesting, bottles to open, and I opted to serve anything that had Syrah on the label! Que Syrah Syrah!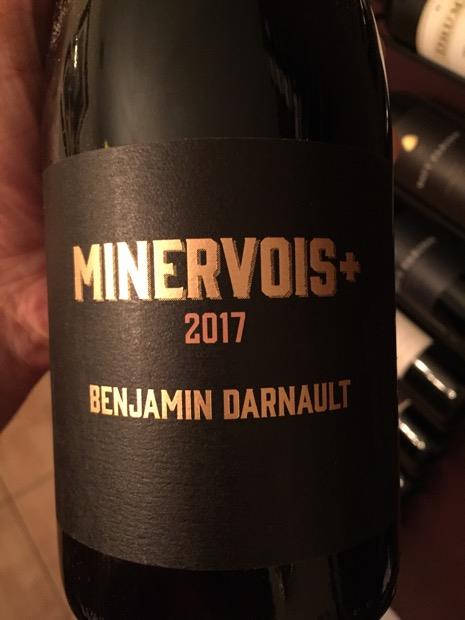 Up first was Minervois + 2017 Benjamin Darnault. This was a 70% Syrah, 30% Grenache blend, and per the bottle's recommendation, I decanted the wine almost two hours before our friends arrived and we took it to the patio. The wine is sharp with cherry flavors, but has a smooth finish. We paired this wine with a melted brie cheese wheel topped with blueberry, bacon, deliciousness, and whether it was the wine, the cheese, or the fact that we were finally seeing friends again, it was a very god combo!
Dinner consisted of cajun kabobs (chicken, sausage, and shrimp), potatoes, and corn on the cob, all on the grill. Syrah is a recommended pairing for many grilled dishes as the intensity of the char and grilled flavor can go toe to toe with the boldness of the wine. So the Syrah kept flowing with pick number two Matchbook 2015 from Dunnigan Hills.
Matchbook may have seemed an even more fitting choice for the grill as the label features a burnt edge, scorched motif. This wine received a 91-point rating from The Wine Enthusiast magazine, which wrote: "Savory aromas of burnt sage and black pepper along with beef, anise and carbon flavors make this an adventurous wine. It's medium bodied, not overly ripe or rich and has a tight mouthfeel due to moderate tannins and lively acidity." We poured it in the decanter, but then proceeded to drink it almost immediately, which proved enjoyable.
The last Syrah of the evening was Rumpus 2018, an offering from Nakedwines.com that you can still order online in quarantine. Whether it was because we were on our third bottle, or because we'd inadvertently saved the best for last, this one seemed like it may be the favorite of the night. Strong blueberry fruit flavors came through almost immediately, but while the wine was fruity, it was also dry and trending towards tannic. We finished the evening with smores, so a slightly acidic wine to cut through that gooey marshmallow was a fitting finale for the evening.
So whether you're still in quarantine or starting to emerge from hibernation, this weekend is the perfect time to fire up the grill, and Syrah is the perfect wine to pair with whatever it is you're grilling up! Que Syrah, Syrah…whatever will be, will be!
Cheers!